This article explains how to locate the model number on Craftsman batteries and chargers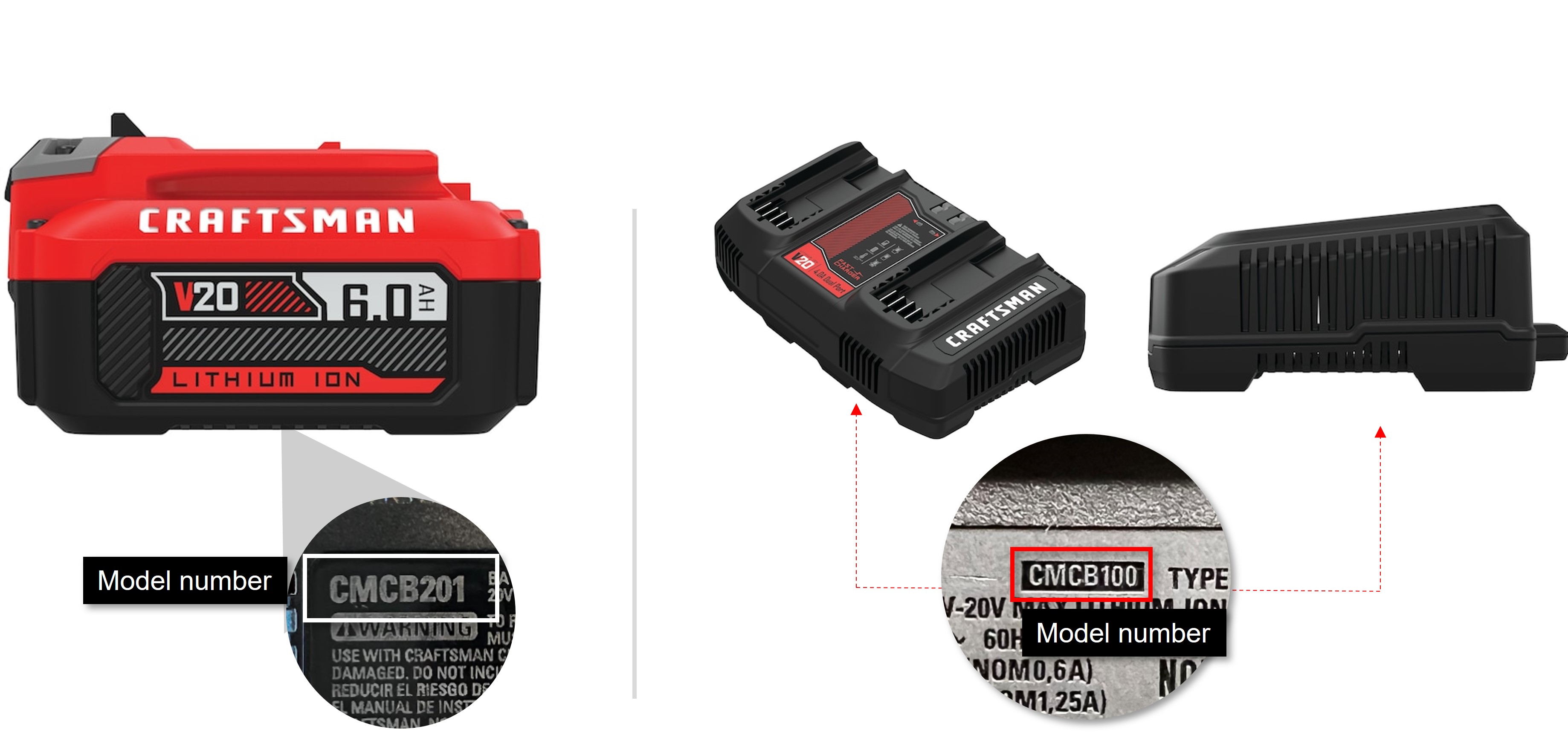 Our batteries have the model number located at the bottom. It can be printed or engraved directly on the plastic housing and starts with the letters CMC.
Most of our chargers have the model number engraved or printed directly on the plastic at the bottom of the unit. You should be able to see it if you place the battery facing up. It usually starts with the letters CMC and has alphanumeric characters.